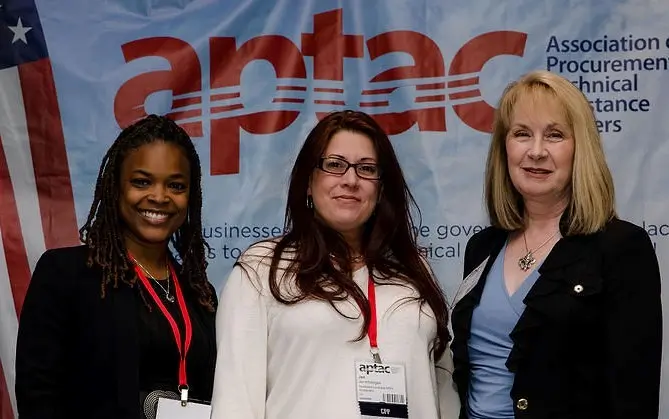 The Association of Procurement Technical Assistance Centers (APTAC) presented its 2023 APTAC Economic Award to the Northwest Louisiana APEX Accelerator, Dr. Gayle Flowers, Director.
The Northwest Louisiana APEX partnered with Barksdale Air Force Base's 2nd Contracting Squadron to plan, organize, and host the Barksdale Air Force Base Expo which resulted in area small businesses meeting Contracting Officers, Small Business Liaison Officers, and prime contractors. To prepare clients for the event, NWLA APEX Contract Specialist Jennifer Whittington instructed a three-day "Boot Camp" to educate businesses on how to optimize the vendors' experience. Seminar topics included: Doing Business with Barksdale AFB and Other Federal Agencies; Step-by-Step SAM/DSBS Registrations; and Marketing and Capability Statements, and Creating a Winning Vendor Booth.
Logistics for the event, led by NWLA APEX Contract Specialist Jennifer Whittington and assisted by all partners, were labor-intensive and included ordering pipe and drape with booth signage, creating layouts, ordering meals, heavily marketing to both businesses and base buyers to maximize attendance, securing background checks and security clearance for over 200 vendor participants, creating ads for vendors, and building a slide show for the registration area, and so much more – all while maintaining day-to-day operations and counseling.