Date
Sep 20 2023
Expired!
Project Spectrum: Cybersecurity Tools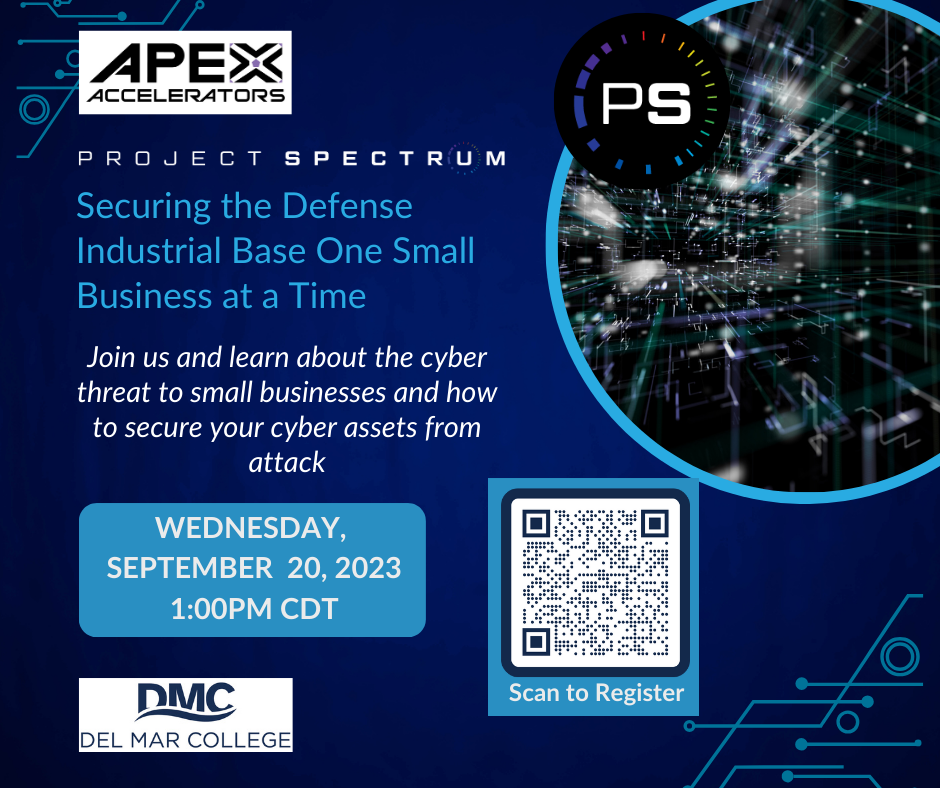 Project Spectrum (PS) is a comprehensive cybersecurity
resource that provides state-of-the-art cybersecurity tools and
training aimed toward improving the overall cyber hygiene of the Defense
Industrial Base (DIB). In recognition of the financial constraints that small
businesses face, relative to achieving their desired level of cybersecurity compliance,
Project Spectrum offers all of its products and services at no cost. PS is an invaluable
resource to improve cybersecurity hygiene.
Attendees will leave this session with:
 A better understanding of the cyber threat environment and why small businesses make
lucrative targets
 A deeper understanding of industry best practices to improve their cyber hygiene
 Increased awareness of Project Spectrum's offerings and what it can do to help you secure your
cyber assets and gain compliance with the NIST and CMMC standards the government requires of its
contractors.