Community Capital Conversations with TruFund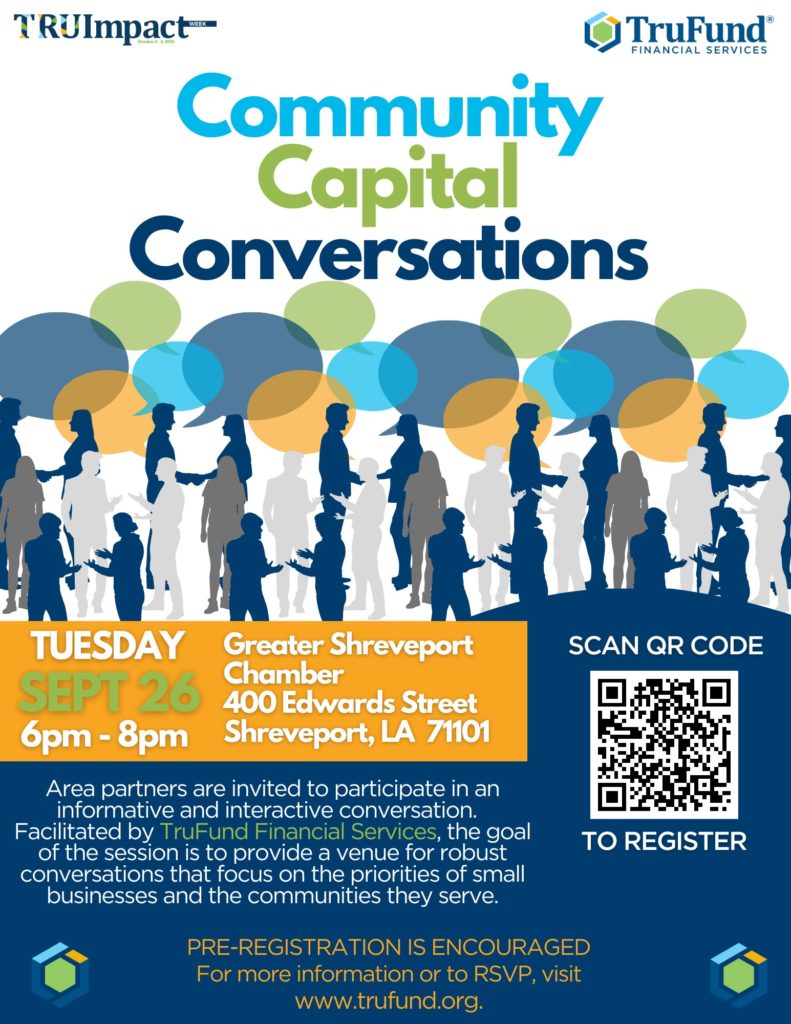 Community Capital Conversations with TruFund
This meeting is a meaningful and interactive discussion that not only expresses gratitude to partners but also focuses on practical actions and initiatives to address capital needs for small businesses. By creating a collaborative environment, the event can contribute to the ongoing growth and success of small businesses in each market.
Networking and Dinner
Informal networking session to facilitate connections and foster relationship building among partners.
Interactive Discussion: Identifying Capital Challenges
Facilitated conversation to openly discuss challenges faced by small businesses regarding capital access.
Engage in conversations about the current landscape, challenges, and innovative solutions.
Encourage partners to share insights and perspectives from their respective organizations.
Exploration of potential joint initiatives and strategies to further support small businesses.
Event to be held at the Greater Shreveport Chamber of Commerce, 400 Edwards St, Shreveport LA 71101